cyrus
Site Admin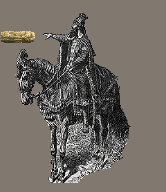 Joined: 24 Jun 2003
Posts: 4993

Posted: Wed Nov 24, 2004 2:25 pm

Post subject: Look Who Isn't Talking

---

TINSEL TOWN DISPATCH

Look Who Isn't Talking
A filmmaker is murdered, and Hollywood loudmouths say nothing.

Source: http://www.opinionjournal.com/extra/?id=110005935

BY BRIDGET JOHNSON
Wednesday, November 24, 2004 12:01 a.m. EST

Since Nov. 2, I've had an icky feeling in the pit of my stomach. As an ardent Bush backer, my queasiness has nothing to do with the glorious election results, but is prompted by a murder that occurred the same day in Amsterdam.

Dutch filmmaker Theo van Gogh's short film "Submission," about the treatment of women in Islam, written by female Dutch parliamentarian and former Muslim Aayan Hirsi Ali, had aired in August on Dutch TV. Van Gogh was riding his bike near his home when a Muslim terrorist shot him, slashed his throat, and pinned to his body a note threatening Ms. Ali. This appears to be an organized effort, not the act of a lone nut; Dutch authorities are holding 13 suspects in the case.

After the slaying, I watched "Submission" (available online at ifilm.com) and my mind is still boggled that 11 minutes decrying violence against women incites such violence. There've been many films over the years that have taken potshots at Catholics, but I don't remember any of us slaughtering filmmakers over the offense. You didn't see the National Rifle Association order a hit on Michael Moore over "Bowling for Columbine."

One would think that in the name of artistic freedom, the creative community would take a stand against filmmakers being sent into hiding à la Salman Rushdie, or left bleeding in the street. Yet we've heard nary a peep from Hollywood about the van Gogh slaying. Indeed Hollywood has long walked on eggshells regarding the topic of Islamic fundamentalism. The film version of Tom Clancy's "The Sum of All Fears" changed Palestinian terrorists to neo-Nazis out a desire to avoid offending Arabs or Muslims. The war on terror is a Tinsel Town taboo, even though a Hollywood Reporter poll showed that roughly two-thirds of filmgoers surveyed would pay to see a film on the topic.

In a recent conversation with a struggling liberal screenwriter, I brought up the Clancy film as an example of Hollywood shying away from what really affects filmgoers--namely, the al Qaeda threat vs. the neo-Nazi threat. He vehemently defended the script switch. "It's an easy target," he said of Arab terrorism, repeating this like a parrot, then adding, "It's a cheap shot." How many American moviegoers would think that scripting Arab terrorists as the enemy in a fiction film is a "cheap shot"? In fact, it's realism; it's what touches lives world-wide. It's this disconnect with filmgoers that has left the Hollywood box office bleeding by the side of the road.





President Bush wasn't the only one to receive a mandate on Election Day. Voters showed that they don't give a hoot about celebrity endorsements. The dollar democracy of the box office has shown for years that those same Americans are tired of the old shtick. Hollywood hasn't paid attention to its chronic illness, and now even once-powerhouse Miramax, under the tutelage of uber-liberal Harvey Weinstein, has been handing out pink slips. Purse strings are pulling even tighter across town as studios can't continue to stomach the same flops.
But there is an exciting undercurrent flowing through Hollywood, buoyed not only by the election but the campaign that highlighted divisions so oft pointed to by the left. It's something the general public can't see yet, but will when the talents of the conservative filmmaking movement in Hollywood--writers, producers, directors and actors--begin to make it past the distribution hurdle and to the cineplex.

We saw a sneak peek during the campaign: a funny commercial for the Club for Growth, denoting Kerry's flip-flops with a groom who keeps changing his mind at the altar and a bomb-squad specialist who can't pick which wire to cut. The producer was David Zucker, a self-described "Sept. 12 Republican," who made such classics as "Airplane!" and "The Naked Gun." Meanwhile, loudmouthed liberal celebrities were crucified in the Trey Parker/Matt Stone comedy "Team America: World Police."

A liberal friend asked me what conservative filmmaking was, envisioning staid, G-rated pictures. The movement is better described as rebellion from the Hollywood status quo, the dream of being able to make a feature film whose political content won't be altered to make the Republicans evil, in which politically incorrect yet pertinent material won't end up on the cutting-room floor. It's about having faith in filmgoers that they'll eagerly support pictures to which they can relate. It's about creating content for movie houses in the red states as well as the blue.





A month before the election, the Liberty Film Festival in West Hollywood generated a palpable excitement among conservatives in the industry and those lining up to catch a glimpse of the flicks. The diverse and hip crowd joined producers Stephen K. Bannon ("In the Face of Evil"), Lionel Chetwynd ("Celsius 41.11"), Doug Urbanski ("The Contender"), Mr. Zucker and others.
One film, by Brain-Terminal.com's Evan Maloney, "Brainwashing 101," highlighted attempts to stifle free speech on college campuses. After the film, an immigrant in the audience who identified himself as Boris angrily proclaimed, "This is just like Soviet Union!"

Another film, "Relentless," exposed Yasser Arafat's doublespeak in favor of the destruction of Israel and chillingly showed children on a Palestinian TV show expressing their desire to be suicide bombers, urged on by the host--who blew herself up in Jerusalem a week before the screening.

Movie after movie showed filmmakers on the edge, taking risks, telling truths that needed to be told. But Mr. van Gogh paid the ultimate price to make his film, and the ensuing silence of a community purportedly so interested in free speech is maddening. Agree with the man or not, what warranted his violent death?

Giving Hollywood the benefit of the doubt, I did one more search to find industry response to the van Gogh murder. I found the blog of novelist and screenwriter Roger L. Simon, who confirmed that I wasn't the only one who'd been wondering: "It's stunning how silent the American artistic community, Hollywood in particular, has been about the murder of Dutch filmmaker Theo Van Gogh in Amsterdam," he wrote. "Do they even know what happened to one of their own? Have they even heard of him? Do they care someone was killed for making a film which protested violent abuse against women? Are they even interested?"





Earlier this year, I was shopping a script that included Arab terrorist characters in addition to good Arab characters. Companies were interested, but after the Abu Ghraib scandal broke, a wave of scripts were returned to me the next week. Confused, I narrowed the potential culprit down to a small Geneva Conventions joke by one brash character, and I changed it before sending it out again. The response was noticeably warmer, but I still encountered some trepidation over the War on Terror theme.
When I began meeting and networking with other conservative filmmakers, I put the lines back in the script. I'm not changing it again. Nor will I compromise my story. It would look pretty silly for European neo-Nazis to be traipsing around the Pakistani border, anyway.

Ms. Johnson is a journalist and screenwriter in Southern California.