cyrus
Site Admin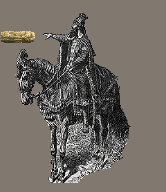 Joined: 24 Jun 2003
Posts: 4993

Posted: Sun Jul 17, 2005 1:47 pm

Post subject: 100 arrested, 60 buses damaged in Iran city protests

---

100 arrested, 60 buses damaged in Iran city protests



Sat. 16 Jul 2005

Iran Focus
Source: http://www.iranfocus.com/modules/news/article.php?storyid=2871

Tehran, Iran, Jul. 16 – At least 100 demonstrators were arrested and 60 buses damaged in clashes that erupted Saturday after a football match in Iran's second largest city.

Security forces and young people clashed over a large area of the city of Mashad after a football match between Saba Battery and Abu-Moslem football clubs.

Clashes began as supporters of the Mashad-based Abu-Moslem booed the referee for what they said was an unfair penalty. As security forces moved in to put down the protest, protesters began throwing stones and using flagpoles to push back the truncheon-wielding policemen.

Skirmishes spilt out of the stadium and into the surrounding districts, as the protest took on a political hue with young people chanting, "guns, tanks and [the paramilitary] Bassijis are no longer effective".

The clashes in Mashad mark the third large-scale confrontation between security forces and young people in Iranian cities in less than a week since the inauguration of a hard-line Revolutionary Guards commander as the chief of the police. Brigadier General Ismail Ahmadi Moghaddam vowed upon assuming responsibility for Iran's law enforcement forces that he would crack down on all "enemies of the Islamic Republic".

Football matches often provide an arena for Iran's frustrated youth to vent their anger at the Islamic regime. At least seven people were killed in Tehran's Azadi Stadium when clashes erupted after a World Cup qualifier between Iran and Japan. An inquiry into the deaths blamed the security forces.