cyrus
Site Admin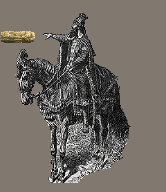 Joined: 24 Jun 2003
Posts: 4993

Posted: Mon Jan 02, 2006 7:47 pm

Post subject: Mushrooming Crisis By Steve Forbes

---

Fact and Comment
Steve Forbes, 01.09.06, 12:00 AM ET



Mushrooming Crisis



Source: http://www.forbes.com/opinions/free_forbes/2006/0109/023.html

Iran's soon-to-be successful push for atomic weapons, not the Iraq war, will be the global hot potato of 2006. All diplomatic efforts to dissuade Tehran from going nuclear have predictably failed. Russia is not going to pull this radioactive chestnut out of the fire, either, even though members of the Bush Administration still pretend it will.

The prospect of Iran's having a nuclear capability is especially frightening because its new president, Mahmoud Ahmadinejad, is lethally delusional. He is obsessed with the Mahdi (who is to return just before Judgment Day) and believes he must prepare the way for his reappearance. Ahmadinejad has repeatedly declared that the Holocaust never took place and that Europe and the U.S. should provide some of their own land for a Jewish state. Israel itself should be wiped off the map.

Last month Iran cut a deal with Russia to buy an advanced weapons system that can destroy incoming missiles and laser-guided bombs. Russia also helped Iran launch a satellite that could give early warning of an air attack against Iranian nuclear facilities.

For Iran's black-robed fascists to develop nuclear weapons would be an immense setback in the war against Islamic fanaticism. It would embolden terrorists. Tehran would see itself in a position to encourage the overthrow of the Saudi monarchy--or, at the least, bend it to its will. Is military action the only alternative? Yes, unless somehow internal Iranian pressures (the mullahs are despised by most Iranians), as well as international pressures, force either a fundamental change in this fascist theocracy or its actual overthrow. Iraq's impressive progress since mid-2004 in building an economy in which new businesses are proliferating, property prices are rapidly rising, new schools and hospitals are opening, and a new democratic political order is under way can only undermine the mullahs, who preside over a sick economy kept alive solely by the oil windfall. But time is running short.

Could the Bush Administration summon the internal fortitude to undertake the necessary air strikes and possible ground action to set back Iran's nuclear ambitions for five to ten years? Alternatively, could one imagine the White House giving Israel the green light to launch air strikes?

Alas, the White House has done next to nothing to prepare and persuade the U.S. public of the possible need for stern measures here. Thankfully President Ahmadinejad's consistent public statements on the "myth" of the Holocaust will make clear to not only us but also the European masses and elites that this regime poses an increasingly mortal threat to our safety, that European-style diplomacy (a mechanism for doing nothing) is no longer viable.