cyrus
Site Admin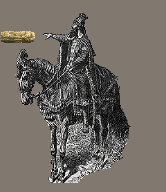 Joined: 24 Jun 2003
Posts: 4993

Posted: Sun Feb 05, 2006 8:27 pm

Post subject: Some very interesting Iran affairs articles & news 2/5/

---


Some very interesting articles & news about the current affairs of Iran
Update February 5, 2006




AEI interns David Ribner and Daniel Kaplow prepared this summary.




Crocodile tears!!!
The crooked thug knows that the game is over!
Wait until the people get their hands on him!



Merkel: Ahmadinejad as Bad as Nazis


February 05, 2006
Times Online
Peter Conradi
http://www.timesonline.co.uk/article/0,,2089-2025730,00.html

The German chancellor, Angela Merkel, compared President Mahmoud Ahmadinejad of Iran to Adolf Hitler yesterday as Tehran vowed to resume the enrichment of uranium which could be used to make nuclear weapons.

Amid growing fears that the Iranians are intent on acquiring an "Islamic bomb", Merkel warned that the world must not repeat the mistakes it made in appeasing the Nazis.

"Looking back to German history in the early 1930s when National Socialism was on the rise, there were many outside Germany who said, 'It's only rhetoric — don't get excited'," Merkel told an international security conference in Munich.

"There were times when people could have reacted differently and, in my view, Germany is obliged to do something at the early stages," she added. "We want to, we must prevent Iran from developing its nuclear programme."

Merkel issued a blunt warning to Ahmadinejad, who has called for Israel to be "wiped off the map".

"Iran has blatantly crossed the red line," she said. "I say it as a German chancellor. A president who questions Israel's right to exist, a president who denies the Holocaust cannot expect to receive any tolerance from Germany."

The statement came as the International Atomic Energy Agency (IAEA), the United Nations nuclear watchdog, voted overwhelmingly in Vienna to report Iran to the

UN Security Council, expressing doubts that the country's nuclear programme "is exclusively for peaceful purposes".

Iran responded by announcing that it would resume "commercial-scale" enrichment of uranium, the fuel for power plants or bombs, which was suspended in 2004. Ahmadinejad later ordered an end to spot checks by IAEA inspectors from today.

Tehran described as "dead" a compromise brokered by the Kremlin under which Russia would enrich uranium for Iran to the purity required for nuclear power but not weapons. Moscow insisted the deal was still on the table.

Ali Asghar Soltanieh, Iran's ambassador to the IAEA described the vote — carried by 27 to three, with five abstentions — as a "historic mistake" and insisted his country would press on with its nuclear programme.

"We don't want confrontation but we can tolerate some problems for the sake of principles that we are committed to," he told The Sunday Times.

Soltanieh said it was not clear when enrichment would begin. In an apparent sign of confusion in Tehran an Iranian news agency which had said Ahmadinejad had given the order to start, immediately withdrew its report last night.

The escalation in the stand-off with Iran, the world's fourth largest oil producer, seemed certain to drive energy prices higher on the markets tomorrow.

It will also raise fears that Tehran might respond by increasing support for militant Islamic groups in the Middle East, of which it is already a major financial backer.

Donald Rumsfeld, the American defence secretary, backed the German leader's call for tougher action and accused Iran of being "the world's leading state sponsor of terrorism".

Mostafa Mohammad-Najjar, his Iranian counterpart, rejected the charges as "ridiculous".

It nevertheless postponed discussion of the issue at the Security Council until next month to give Iran a last chance to climb down. But the vehemence of Tehran's initial reaction made this look unlikely.

It will now be up to the Security Council to decide what further action to take. It is expected to start by making a so-called "presidential statement" reinforcing the IAEA's demands.

Diplomats said any tougher action, such as sanctions, were further down the line and would depend on Iran's behaviour. China, a permanent member of the Security Council, opposes sanctions.

Calls for stronger measures were growing last night, however. At the Munich conference, the influential American senator John McCain said the military option could not be ruled out if diplomatic efforts failed to stop Iran acquiring a nuclear bomb. "Every option must remain on the table," he said. "There's only one thing worse than military action, that is a nuclear armed Iran."

Frist says military action a posssibility against Iran


Associated Press
http://www.belleville.com/mld/belleville/news/state/13794423.htm
KANSAS CITY, Mo. - Senate Majority Leader Bill Frist said Saturday night that the United States must be prepared to take military action against Iran if nonviolent means don't deter the country from building nuclear weapons.
Iran has said it wants to enrich uranium only to make nuclear fuel for generating electricity. But concerns that it might misuse the technology led the International Atomic Energy Agency on Saturday to report Iran to the U.N. Security Council.
The United States has long advocated Security Council action against Iran, including possible political and economic sanctions, which have not yet occurred.
Asked whether Congress had the political will to use military force against Iran if necessary, First said: "The answer is yes, absolutely."
"We cannot allow Iran to become a nuclear nation," Frist told reporters at the Missouri GOP's annual Lincoln Days conference. "We need to use diplomatic sanctions. If that doesn't work, economic sanctions, and if that doesn't work, the potential for military use has to be on the table."
Frist also defended a program in President Bush's administration that allowed the government to eavesdrop, without warrants, on international calls and e-mails in the United States that were believed to be terrorist-related.
As Senate majority leader, the Tennessee senator said he was one of eight people in Congress who were "fully briefed" on the program. He said Democrats who criticize it do so at their own political peril.
"The program is constitutional, it is lawful and it is absolutely imperative for the safety and security of people in Missouri and people around this country," Frist said.


McCain Urges Iran Sanctions, Outside UN if Needed

February 04, 2006
Reuters
today.reuters.com
http://today.reuters.com/news/newsArticle.aspx?type=politicsNews&storyID=2006-02-04T160531Z_01_L0495444_RTRUKOC_0_US-NUCLEAR-IRAN-SANCTIONS.xml

MUNICH, Germany -- U.S. Senator John McCain, a top member of President George W. Bush's Republican Party, urged the world on Saturday to impose economic and other sanctions on Iran, bypassing the United Nations if needed.

Welcoming the vote by the UN nuclear watchdog on Saturday to report Iran to the Security Council, McCain repeated that military action against Tehran must remain an option if it did not bow to international demands to halt its nuclear activities.

"Immediate UN Security Council action is required to impose multilateral sanctions, including a prohibition on investment, a travel ban, and asset freezes for government leaders and nuclear scientists," McCain told a security conference in Munich.

"Should Russia and China decline to join our peaceful efforts to resolve the nuclear issue, we should seek willing partners to impose these sanctions outside the UN framework."

Russia and China are permanent members of the UN Security Council, along with the United States, Britain and France.

Washington, Europe and others believe the Islamic Republic is seeking to make the atomic bomb. Tehran says its nuclear program is designed solely to generate electricity.

"Every option must remain on the table. There is only one thing worse than military action, that is a nuclear-armed Iran," said McCain, repeating comments made at last month's World Economic Forum in Davos, Switzerland.

He added however that military action was a "totally undesirable option" of last resort.

In a 27-3 vote on Saturday, the International Atomic Energy Agency's board opted to notify the Security Council on Iran.

No Council action, including sanctions, will be considered before a conclusive IAEA investigative report due next month.

McCain said Iran would be a key test of U.S.-Russia ties. Without singling out policies, he criticized the government of President Vladimir Putin for a lack of democracy and mooted a boycott of a Russia-hosted G8 summit this year.

"Under Mr Putin, Russia today is neither a democracy nor an economic power. I seriously question whether G8 leaders should attend the G8 summit," McCain said.

Perle: Iraq errors show West must act fast on Iran

February 04, 2006
Reuters
today.reuters.com
http://today.reuters.com/business/newsarticle.aspx?type=reutersEdge&storyID=2006-02-04T160728Z_01_L0494245_RTRUKOC_0_US-NUCLEAR-IRAN-PERLE.xml

MUNICH, Germany -- Richard Perle, a key architect of the U.S.-led war against Iraq, said on Saturday the West should not make the mistake of waiting too long to use military force if Iran comes close to getting an atomic weapon. "If you want to try to wait until the very last minute, you'd better be very confident of your intelligence because if you're not, you won't know when the last minute is," Perle told Reuters on the sidelines of an annual security conference in Munich.

"And so, ironically, one of the lessons of the inadequate intelligence of Iraq is you'd better be careful how long you choose to wait."

Perle said Israel had chosen not to wait until it was too late to destroy the key facility Saddam Hussein's secret nuclear weapons program in Osirak, Iraq in 1981. The Israelis decided to bomb the Osirak reactor before it was loaded up with nuclear fuel to prevent widespread radioactive contamination.

"I can't tell you when we may face a similar choice with Iran. But it's either take action now or lose the option of taking action," he said.

Asked if he thought a military strike against Iran's nuclear facilities was an inevitability, Perle said: "I hope that can be avoided but that's always a possibility. We are talking about physical facilities and they're always vulnerable."

Perle is one of the top U.S. neoconservatives who advocated a pre-emptive invasion of Iraq to topple Saddam and seize alleged stockpiles of weapons of mass destruction. No such stockpiles were found after the war and U.S. President George W. Bush has acknowledged that the intelligence was bad.

Perle served under U.S. President Ronald Reagan as an assistant secretary of defense and on the Defense Policy Board Advisory Committee from 1987 to 2004. He was an influential chairman of the Board from 2001 to 2003.


Next Steps: The Iranian Threat

February 03, 2006
The American Enterprise Institute
aei.org
http://www.aei.org/events/filter.,eventID.1254/summary.asp

The Iranian regime has made clear it is uninterested in ending its nuclear program. In addition, Iran's new president, Mahmoud Ahmadinejad, has reversed the minimal political and economic reforms of recent years. In less than six months as president, Ahmadinejad has chosen a cabinet of hard-liners, outlawed Western music, inaugurated a new campaign of anti-Semitism, and violated Iran's agreement on uranium enrichment with the EU-3. He has openly threatened the United States and its Western partners. In short, he has made obvious that the Iranian regime is a threat to the United States and its allies in Europe and the Middle East. The regime has demonstrated its intent to develop nuclear weapons. Members of Congress and the Bush administration have said that the time for negotiation with Iran is over. Can the Iranian nuclear threat be contained? Will Iran continue to sponsor terror with impunity? And will any solution to the nuclear nightmare require ignoring the regime's repression at home? On February 2, the day before the International Atomic Energy Agency met to refer Iran to the United Nations Security Council, AEI hosted a panel discussion to address these and other issues.


The Honorable Stephen G. Rademaker
U.S. Department of State


There have been encouraging signs of international cooperation to stop Iran's efforts to obtain nuclear weapons. Concern over Iran has been growing for years, and the International Atomic Energy Agency (IAEA) has been on a bumpy road since November 2003.

There is little doubt that the regime's concealment is for weapons development. Estimated investments range from $600 million to $1 billion, a sum of such magnitude that it would only be spent on weapons. IAEA inspectors found documents for machine casting uranium metal hemispheres, which are used only in weapons production. Iran's possession of nuclear weapons is unacceptable, in part because of the possibility for a nuclear proliferation domino effect in the region.

The United States has supported the EU-3 diplomatic negotiations, and if the IAEA were to refer the issue to the UN Security Council, diplomacy would not be over. The Security Council should enhance the authority of the IAEA, and the United States should continue to work with others in order to pursue effective multilateralism regarding the threat of Iranian nuclear weapons.


Patrick Clawson
Washington Institute for Near East Policy


By tying the Islamic Revolution to Iranian nationalism, President Mahmoud Ahmadinejad is confronting the West in order to reinvigorate flagging religious fervor. Hard-liners in the Iranian regime see a second Islamic Revolution taking root in the Middle East, especially with the election of Hamas in the Palestinian territories. These Iranian elites believe that they can pursue nuclear weapons and confront the West with impunity for the following reasons: the West is dependent upon Iran for oil; America is preoccupied with Iraq and Afghanistan; and there is a division between the United States and Europe over the proper course of action in the region.

The West must find a way to raise the stakes in a manner that will convince Iran's elite that pursuing nuclear weapons is against the country's interests. This can only be achieved if Iran believes the West will take serious action to prevent a nuclear Iran. The Iranian people's support for producing nuclear weapons is very shallow and is predicated on the assumption that obtaining these weapons would not have adverse consequences. The United States, then, must convince the Iranian people that a nuclear weapons program will be used to keep the theocracy in power and will not help Iran's population.


George Perkovich
Carnegie Endowment



The decision to report Iran to the UN Security Council is an action that is more significant than it seems. The issue at hand is not Iran's right to develop peaceful nuclear technologies, but bringing Iran into compliance with its Non-Proliferation Treaty (NPT) obligations, which requires oversight of their nuclear program. There are several aspects of Iran's nuclear activity that the IAEA suspects are being undertaken solely for military purposes. However, it is unlikely that Iran will address these suspicions because that would be tantamount to an admission of guilt.

Time is on the side of those who wish to enforce the NPT. China and Russia both have an interest in maintaining international law, and both countries do not desire the proliferation of nuclear weapons. But the United States will succeed only if it takes the time to maintain its international coalition to press Iran to give up its nuclear weapons program.


Danielle Pletka
AEI



The international coalition that the Bush administration has been building, culminating in the recent referral of Iran to the UN Security Council, has only been achieved due to the outrageous statements and actions of Iranian president Ahmadinejad. The United States should push for all Security Council members to demand that Iran fulfill its NPT obligations. These demands must be tied to deadlines. A possible range of actions the Security Council could take includes: first, impose sanctions on the trade of civilian nuclear technologies and materials, and on oil equipment; second, impose travel restrictions on those known to be involved in Iran's nuclear program; and third, freeze Iran's ability to borrow from the World Bank.

While this would get the attention of the Iranian regime, a two-track strategy must be prepared. This includes the current diplomatic track as well as a track that places Iran on the Bush administration's freedom agenda. The United States must support opposition parties and dissidents in Iran much more earnestly. Finally, the United States cannot support nuclear disarmament without concurrently pushing for liberalizing the regime.


The Honorable Sam Brownback (R-Kans.)
U.S. Senate



The United States and the international community should not tolerate the Iranian regime's disregard for human rights and global security. The government denies its citizens basic rights, is rife with corruption, actively supports terrorist groups, and is developing a nuclear weapons program. The quest for a nuclear program is not about energy; it is being used to intimidate threats to Iranian power, to dominate the Middle East, and to threaten the United States and its allies, specifically Israel.

The United States must utilize a two-track approach to the Iranian crisis, challenging the regime both externally and internally. The U.S. government should appropriate more money to support democracy, freedom of the press, and human rights in Iran. The secretary of state should appoint a special envoy for human rights in Iran who can coordinate efforts by international organizations, regional entities, and nongovernmental organizations. The World Bank should stop lending money to Iran, which has received $1.1 billion in the past three years. Regime change in Iran can happen from within, and the people of Iran can champion their own future.