Dr. Michael Ledeen, an American Scholar who currently writes for the National Review Online (NRO) has an Exclusive Interview with KRSI Radio this Sunday (5/16/2004) 9:00AM PST, 12PM EST





Dr. Michael Ledeen Biography:




Michael Ledeen, a NRO Contributing Editor, is resident scholar in the Freedom Chair at the American Enterprise Institute. He has served in the White House as a national security adviser, and in the Departments of Defense and State. He is author of, most recently, Machiavelli on Modern Leadership: Why Machiavelli's Iron Rules Are As Timely and Important Today As Five Centuries Ago, Tocqueville on American Character: Why Tocqueville's Brilliant Exploration of the American Spirit Is As Vital and Important Today As It Was Nearly Two Hundred Years Ago, and Freedom Betrayed: How America Led a Global Democratic Revolution, Won the Cold War, and Walked Away. Ledeen has appeared on PBS's NewsHour and CNNís Larry King Live, among others, and has been published in the Wall Street Journal, The American Spectator, International Economy, Commentary, and the Washington Times.




KRSI live web-cast Site URL: (http://www.krsi.net/us-en/)



HOW TO POST QUESTION TO Dr. Ledeen ?


We encourage you to post a question ASAP to Dr. Ledeen via the ActivistChat.com special message forum so that there will be a better chance of your question being asked.
In The Special Activistchat Chat Forum For Michael Ledeen Interview on KRSI Radio/ Sunday May 15, 2004
1- Click on New Topic button
2- If you are not member of activistchat, in Username field type your Name, Activistchat allows you to post message or question as guest.
3- In The

Message Body

state Your Name
4- In The

Message Body

state Your Location
5- In The

Message Body

state Your Question

A recording of the interview will also be available after the event for those
who are unable to listen live.



__________________

SIGN AND SPREAD THIS PETITION

_________________
If you wish to support freedom-loving Iranian people please read the following petition and sign it online.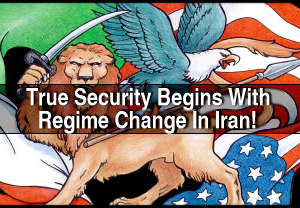 PETITION: TRUE SECURITY BEGINS WITH REGIME CHANGE IN IRAN





Sign This Petition Online




View Current Signatures Online


_________________
free