cyrus
Site Admin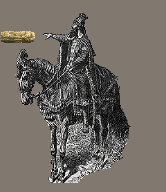 Joined: 24 Jun 2003
Posts: 4993

Posted: Fri Feb 04, 2005 5:53 pm

Post subject: 16 trucks of weapons and money from Iran to Iraq discovered

---

16 trucks carrying weapons en route from Iran discovered in Iraq
Fri. 4 Feb 2005
Source: Iran Focus
Source URL: http://www.iranfocus.com/modules/news/article.php?storyid=1411

Baghdad, Feb. 04 – 16 trucks carrying weapons and large sums of money from Iran were discovered over the past few days en route to Iraq, according to an Iraqi Defence Ministry source.

Speaking to the Iraqi daily Al-Mashreq, the source said that the weapons included rifles, mortar rounds, and explosives. He said that those arrested admitted to being agents of Iran's Ministry of Intelligence and Security (MOIS), and said that lodging had been provided for them in Samara, Balad, Najaf, and Latifiyeh.

The individuals revealed that they work working on behalf of the MOIS in conjunction with Iran's Fajr Forces. During interrogation the Iranian agents also revealed the names of a number of Fajr commanders and MOIS agents whom they worked for.
ableiter



Joined: 11 Dec 2004
Posts: 13

Posted: Sat Feb 05, 2005 12:00 am

Post subject:

---

They need to be sent back to Iran, for the enemies of the Mullahs to use. Turnabout is fair play.
_________________
Anyone who claims you can't buy happiness is a poor shopper.