cyrus
Site Admin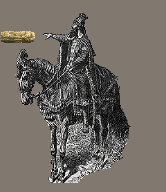 Joined: 24 Jun 2003
Posts: 4993

Posted: Tue Jun 21, 2005 9:53 pm

Post subject: Best Open Letter From a Cleric to Khameni

---

One of the Best Open letter by Ayatollah Ahmad Ghabel a cleric in Ghom/ Iran to Supreme Leader Ali Hitler Khameni which provides detail of information regarding Khameni list of crimes against humanity. (In Farsi)


http://www.radiofarda.com/special_article/2005/6/19c3f709-023e-4f2f-ad1a-3e7081ae1008.html

You may ask radiofarda for English Translation .
This is just tip of iceberg and new beginning.

Reason why he deserves Hitler as his title is proven below:

1978 Islamist Holy Crime - Cinema Rex Abadan Fire 400 killed By Khomeni Decree Cinema Rex doors blocked by Islamic Cleric mercenaries closed and gasoline has been used to set the fire! 400 killed in Cinema Rex Abadan Fire
(http://www.holycrime.com/CrimeTerror4.asp)

Supreme Leader Ayatollah Khamenehei (Hadj Abdollah) 1979 is directly Connected to Holy Crime Cinema Rex Abadan Fire for killing 400 people in fire.