http://comment.independent.co.uk/podium/story.jsp?story=646483

Hossein Bagher Zadeh: 'The Iranian people have called for democratic change'

From a speech by the Iranian human rights activist to a seminar at the Swedish parliament

13 June 2005

In two weeks' time an election is to be held in Iran for a new president -

an election that is void of the basic standards of a free and fair electoral system.

A handful of loyal supporters of the regime, chosen by an unrepresentative body of hardliners, are competing to win the presidency.

The person who is tipped to win the election is a main pillar of the Islamic Republic responsible for the many atrocities of the regime over its entire life.

Yet the West is warming to him as someone who might allay their concerns about Iran's atomic programme and international terrorism.



There is a danger that the West, and in particular the Europeans,

may bypass the question of human rights in Iran in exchange for some form of accommodation on the other two issues

of international concern.

This should be avoided by all means. A democratic and free Iran is the best guarantee that it would not get involved in a clandestine atomic programme or terrorism.



The leaders of the Islamic Republic have been directly responsible for numerous crimes against humanity, and implicated directly in many terrorist activities overseas. They have been directly involved in setting up an apartheid system against women and religious minorities. They have been responsible for instituting a most barbaric penal code system and for thousands of killings of opposition figures and dissidents over the past quarter of a century.



The Iranian people have shown in recent years that they are no longer ready to tolerate the system or its rulers. They have called for a democratic change through democratic means - a free and internationally supervised referendum for a constitutional assembly to draw up a new constitution based on internationally recognised values of democracy and human rights.





It is in the interests of everyone that this change takes place peacefully - and soon.

The experience of Iraq has shown how dangerous and disastrous using force for democratic change could be, while any delay in such a change could lead to an atomic nightmare in the Middle East.
_________________
The Sun Is Rising In The West!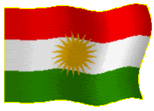 Soon It Will Shine on All of Iran!