cyrus
Site Admin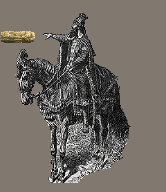 Joined: 24 Jun 2003
Posts: 4993

Posted: Wed Jul 20, 2005 10:38 am

Post subject: Sharansky Weighs In on Iran Dissident

---

Sharansky Weighs In on Iran Dissident



BY ELI LAKE - Staff Reporter of the Sun
July 20, 2005

Source: http://www.nysun.com/article/17248

WASHINGTON - An Israeli politician who is a former Soviet political prisoner, Natan Sharansky, yesterday said that the American government should make the fate of the hunger striking dissident journalist Akbar Ganji "a test case" in its relationship with the Iranian regime.

Mr. Ganji had been held in Iran at Evin Prison until Sunday, when he was brought to Tehran's Milad Hospital by prison guards. He has been barely subsisting on a diet of sugar cubes and water since June 11, in protest of his latest detention for speaking out against last month's presidential election, and his current condition is unknown. Since he was sent back to prison for urging a boycott in an interview with a digital political magazine, Rooz Online, Mr. Ganji has emerged as a symbol for the country's democratic opposition.

On the sidelines of a conference here on human rights in North Korea, Mr. Sharansky told The New York Sun, "I think the fate of these dissidents will bring the picture of moral clarity in these equations for the West." He added,"I recommend America take this as a test case and to put it as a test in their relations with the Iranian regime."

Reformist newspapers yesterday quoted members of Mr. Ganji's family as saying that they saw him yesterday and he is hooked up to a feeding tube - which would technically imply the end of his hunger strike. It's likely, however, that the tubes were attached when Mr. Ganji was unconscious, as he wrote in an open letter that he would reject intravenous injections. He was believed to have been unconscious Sunday when he was rushed out of prison.

Mr. Ganji was originally sentenced in January 2001 for attending a conference in Berlin deemed un-Islamic by an Iranian court and for publishing a book that pinned a chain of murders of dissidents and intellectuals in 1998-99 on senior regime figures, such as a former president, Ali Akbar Hashemi Rafsanjani.

The official story from the regime in Tehran has changed markedly since Mr. Ganji was re-arrested on June 11. On Monday, a spokesman for the hospital told reporters that Mr. Ganji had been admitted for routine knee surgery. The speaker of the country's parliament yesterday told Iranian reporters that Mr. Ganji's health condition had been exaggerated by news services.

Mr. Sharansky's comments yesterday could spur further action from the White House, which has already condemned the Iranian dissident's imprisonment and called for his release. Mr. Sharansky's book, "The Case for Democracy," has become essential reading for the president's foreign policy team after President Bush read the book and requested a meeting with its author following his re-election in November.

While the White House released a statement before Iran's presidential elections last month calling into question their legitimacy, Mr. Sharansky said that Mr. Bush has made a mistake by essentially accepting their results.

"My opinion was that America was making a mistake by accepting these elections instead of supporting the opposition for a referendum," he said yesterday.

Mr. Ganji was one of the organizers of a movement in Iran pressing the mullahs to grant an unconditional vote on the Islamic Republic's constitution. A similar vote was cast in 1980 that gave legitimacy to the current political system, which vests almost all power in the hands of supreme leader Ayatollah Ali Khamenei and the unelected guardian council, a body that determines whether state policy and law are consistent with Shiite Islam.