cyrus
Site Admin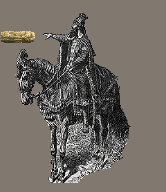 Joined: 24 Jun 2003
Posts: 4993

Posted: Thu Nov 24, 2005 5:02 pm

Post subject: Rejecting Neo Colonialist RUSSIAN PROPOSAL

---

Quote:

EU Alleges Iran Possesses Nuclear Designs



By GEORGE JAHN, Associated Press Writer
40 minutes ago

http://news.yahoo.com/s/ap/20051124/ap_on_re_eu/nuclear_agency_iran_11

VIENNA, Austria - The European Union accused Iran on Thursday of having documents that show how to make nuclear warheads and joined the United States in warning Tehran it could be referred to the U.N. Security Council for possible sanctions.

Iran, meanwhile, suggested it was considering a compromise to reduce tensions.

Britain, in a statement on behalf of the 25-nation bloc, offered new negotiations meant to lessen concerns over Iran's insistence it be in full control of uranium enrichment — a possible pathway to nuclear arms.

"But Iran should not conclude that this window of opportunity will remain open in all circumstances," said a statement read by Peter Jenkins, the chief British delegate to the International Atomic Energy Agency, outside a closed meeting of the 35-nation board.

Diplomats described the statement as a veiled threat of Security Council referral.

"It won't be open for a great deal longer," Jenkins said later when asked how much time Iran had to influence the language of a report to the Security Council.

The final statement was toned down before being delivered to the media.

An earlier version made available to The Associated Press said: "Failure to make progress" on easing international concerns about Iran's nuclear program "will hasten the day when the board decides that a report to the Security Council must be made."

The United States said separately that Iran cannot avoid referral to the Security Council for violating the Nuclear Nonproliferation Treaty but added that Washington and its European allies were delaying such a move to give Tehran a chance to defuse fears it wants to make nuclear arms.

"Iran must understand that the report to the council is required and will be made at a time of this board's choosing," said Gregory L. Shulte, the chief U.S. representative to the Vienna-based IAEA.

But, he said, Washington is ready to wait in hopes that "Iran will reverse course and demonstrate" cooperation both with an IAEA probe of its nuclear activities and an international attempt to re-engage it in talks meant to reduce fears about its intentions.

"One thing is clear, no one wants this dangerous regime to acquire the most deadly of weapons," he later told reporters.

With even traditional allies Russia and China increasing pressure on Tehran, the Iranians are "digging themselves deeper into a hole that threatens to collapse around them," he said.

For months, Iran has relied on Beijing and Moscow to fend off a U.S.-backed push to have it hauled before the Security Council. But the Russians are now working with the Americans and Europeans to push a compromise enrichment plan, and officials recently told AP that China also is moving closer to the Western position.

The main issue is Iran's refusal to give up its right to enrichment, which can be used to generate power but also to make weapons-grade material for nuclear warheads. Iran says it wants only to make fuel, but international concern is growing that the program could be misused.

A plan floated in recent weeks foresees moving any Iranian enrichment plan to Russia. There, in theory, Moscow would supervise the process to make sure enrichment is only to fuel levels.

But Iran insists it wants to master the complete fuel cycle domestically. Iranian Foreign Minister Manouchehr Mottaki told reporters in Tehran on Wednesday that, while his country was willing to resume formal talks with key European powers on its nuclear program, "naturally we aim to have enrichment on Iran's territory."

On Thursday, however, a senior Iranian diplomat appeared to soften his country's stance.

"We are considering it," Mohammed Mehdi Akhounzadeh Basti, the chief Iranian delegate to the IAEA, told the AP when asked about the plan to move Iran's enrichment program to Russia.

Fellow delegate Javad Vaidi said, "We are prepared to follow the path of dialogue with other countries, including the EU-3," referring to France, Germany and Britain, the key EU negotiators.

Jenkins focused on new revelations contained in a report drawn up for the board meeting by IAEA head Mohamed ElBaradei, including a finding showing the Iranians in possession of what appeared to be drawings of the core of an atomic warhead. The agency said last week that Iran obtained detailed designs from the black market run by Abdul Qadeer Khan, the father of Pakistan's nuclear program.

In his statement to the board, also made available to AP, Jenkins said the documents have "no other application than the production of nuclear warheads."

"This reinforces earlier concerns aroused by possible indications of Iranian weaponization activity," he told the board, alluding to a series of findings over the past three years by IAEA experts suggesting that Iran may have experimented with procedures meant to make nuclear weapons.

A separate Iranian statement prepared for the board meeting accused the "U.S. and terrorist groups" of fabricating "false allegations against Iran" in suggesting it was interested in nuclear arms.

It described the find of the warhead documents as a "minor issue" that should not detract from the "tremendous progress achieved by (the) joint cooperation of (the) IAEA and Iran" in clearing up questions about Tehran's nuclear program.





Quote:
RUSSIAN PROPOSAL

Moscow has suggested letting Tehran perform less sensitive uranium processing in Iran and send the converted material to Russia, where a Russian-Iranian joint venture would handle the critical enrichment process. Enrichment can yield fuel for nuclear power stations or bomb-grade uranium fuel.

The EU text said the IAEA's 35-nation board had "unanimous hope ... that the negotiation process could resume, taking into account, among different ideas, the Russian proposals."

Javad Vaeedi, deputy head of Iran's Supreme National Security Council, said Tehran had seen no proposal yet.

"Iran welcomes any proposal that acknowledges its right to have access to peaceful nuclear technology," he told the official news agency IRNA in Vienna.

Iran's chief nuclear negotiator, Ali Larijani, said enrichment would be the main topic of any future discussions with the Europeans and Russia.

But the EU text cited "broad consensus not to allow Iran in the present circumstances to conduct enrichment-related activities on its soil ... None of the members of the board wishes Iran to acquire a nuclear weapon."

Germany's ambassador to the IAEA, Herbert Honsowitz, told the board session that if Iran began enriching uranium, "it must be absolutely clear that this would immediately put an end to our (diplomatic) efforts."

U.S. Ambassador Gregory Schulte said only "a short period" should be given for Iran to earn international confidence.

"Just as we join with all in this room in seeking a diplomatic solution ..., (if there is no) verified change in course in Iran, very little more time can pass before the board must make its report to the Security Council," he said.

Western concerns were heightened last month when the Islamic republic's president said Israel should be "wiped off the map."

Diplomats said envoys from Russia, Britain, France, Germany and Iran tentatively planned to meet in December, four months after the EU3 cut off contact with Iran in protest over it ending a suspension in converting uranium for nuclear fuel.

The statement said some IAEA members were disturbed by Iran's disclosure that it got documents from black marketeers describing in part how to build the core of a nuclear bomb.

Peter Jenkins, British envoy to the IAEA, said this clearly reflected a quest for nuclear arms. He warned that while the EU had opted to give Iran more time to weigh Moscow's proposal, the West's forbearance was not unlimited.

"Iran should not conclude that this window of opportunity will remain open in all circumstances," he told reporters.

Mohammad Mehdi Akhunzadeh, Iran's envoy to the IAEA, said the black-market document contained "simple, non-sophisticated information that could be found on the Internet."

A European diplomat said: "The Internet did not exist at the time when they got these (bomb core) papers."



The Corrupt Neo Colonialist RUSSIAN Fools are planning to take advantage of Islamist Anarchy in Iran to milk Iran further.
The Iranian Activists are rejecting the RUSSIAN PROPOSAL.


Is Putin the former KGB Agent enemy of freedom and FREE Iran?



EU 3 and Russian Appeasers must know that they are the first target of Islamist Nuclear Terror Bomb and its damage does not match what they had milk from Middle East in past 27 years. Hope the EU and Russia learn from WW II history and do not follow appeasing policy towards Islamist regime, the price that they will pay might be very high. If we care about peace Iran must become Free before it is too late.

Iranian people can decide about Nuclear Energy and the Nuclear Enrichment program after the regime change when they have established secular democracy, Free society and when they have stable system of government, untill then Iran can not have any kind of Nuclear program under Islamist regime control in any form and shape. The Islamist Regime in Iran is not elected by Iranian people and G8 should not negotiate with the illegitimate regime which has taken 70 million Iranian people as their hostage .