cyrus
Site Admin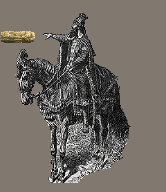 Joined: 24 Jun 2003
Posts: 4993

Posted: Thu Dec 01, 2005 3:16 am

Post subject: Executive Summary Iran News/Articles Update-November 30, 05

---


Executive Summary Iran News/Articles Update-November 30, 2005
The First and Last Paragraph of Each Articles and Source URL For Complete News/Articles Are Shown


UK certain Iran developing long-range weapons
http://www.iranmania.com/news/articleview/default.asp?NewsCode=38215&NewsKind=Current%20Affairs
LONDON, November 30 (IranMania) - British Foreign Secretary Jack Straw said it was an "incontrovertible" fact that Iran was developing long-range missiles, said AFP.But he stopped short of asserting that Tehran was using its fledgling nuclear programme, currently under intense scrutiny by the International Atomic Energy Agency (IAEA), to develop nuclear weapons.
Straw said the suggestion was a "popular misconception", explaining Iran was entitled to develop nuclear power but not use the technology to develop nuclear weapons.


Armed robber has foot amputated in Iran

http://www.iranmania.com/News/ArticleView/Default.asp?NewsCode=38213&NewsKind=Current%20Affairs
LONDON, November 30 (IranMania) - An Iranian convicted of armed robbery has had his left foot amputated in a prison in the southwestern city of Ahvaz, the ISNA news agency reported.
The man, identified only as Adel A., had been sentenced by a Revolutionary Court to have his right hand and left foot amputated in public. However only his left foot was cut off on Sunday inside a prison.
Amputations are rare in Iran and usually only handed out to repeat offenders.
The last reported case was in October 2004, when a man convicted of a series of robberies had four fingers on his right hand amputated in public, AFP reported.

Misleading words of the Islamic Republic of Iran

Bahman Aghai Diba PhD International Law - Persian Journal
Nov 29, 2005, 19:41
http://www.iranian.ws/iran_news/publish/article_11129.shtml
Misleading Words and Expressions in the Government and Politics of the Islamic Republic of Iran

When the leaders of the Iranian Islamic revolution came to Iran, they were talking about the democracy and human rights, peoples rights, parliament, and so on. A great majority of the people in Iran, including and especially most of the elites and educated people, did not understand the language of the religious Islamic personalities. The people of Iran and their elites were thinking that the mullahs and their theoreticians were talking about the words and expressions such as democracy and human rights in the same meaning as they had studied in the dictionaries of politics, academic books or observed in the Western countries. This misunderstanding cost dearly for the people of Iran and the Iranians paid a high price for failing to see understand the language of Mullahs. Due to the same misunderstanding, these words and phrases are often translated wrongly into other languages and you can see the examples of these mistakes almost everyday in the reports about the events of Iran in the domestic and foreign mass media.



Islamic revolution beginning anew in Iran

Editorial / Opinion
Sentinel & Enterprise
http://www.sentinelandenterprise.com/opinion/ci_3262317
Those who hate the clerical establishment in Iran and wish it would disappear should be delighted with President Mahmoud Ahmadinejad. Too late, the clerics have discovered that they have a tiger by the tail. Ahmadinejad may be dedicated to their eradication.
The bad news for the West is that Ahmadinejad's assault on the Iranian government is an assault from the right. He has rejected both the reformist politics of former President Mohammad Khatami and the establishment Islamic leadership of Ayatollah Ali Khamenei.



Scott Ritter Speaks Out on wars against Iraq and Iran

November 29, 2005

http://www.uruknet.info/?p=m18284&date=30-nov-2005_03:29_ECT
Scott Ritter spoke to capacity crowd in Amherst, MA on November 17th for Traprock Peace Center. Ritter led UN weapons inspection teams in Iraq until 1998. As an officer of the Marines. He had been an intelligence officer during the Gulf War and nuclear weapons inspector in Russia.



Iranian Military Instructors have Slipped into Lebanon with New Missile

November 29, 2005
DEBKAfile
DEBKAfile Exclusive
http://www.debka.com/headline.php?hid=1338

The clandestine arrival of scores of Iranian Revolutionary Guards specialist instructors via Damascus is Tehran's response to the shortcomings displayed by the Hizballah when it bombarded northern Israel on Nov. 21 - DEBKAfile's military sources reveal.



Political Warning Disguised as Thriller

November 29, 2005
The New York Times
Michiko Kakutani
http://www.nytimes.com/2005/11/29/books/29kaku.html

Here is the plot of the former counterterrorism czar Richard A. Clarke's new book, "The Scorpion's Gate": there is trouble again in the Middle East, and the United States is on the verge of getting involved in another war. An arrogant, gung-ho secretary of defense and his eager-beaver under secretary are intent on regime change in a certain Arab country with huge oil reserves.



Iran, Iraq, Turkey et al.

November 29, 2005
The Washington Times
Tulin Daloglu
http://washingtontimes.com/op-ed/20051128-091730-7071r.htm

Tehran, IRAN -- No matter how often President Bush gets stern with Iran, the country's radical president, Mahmoud Ahmadinejad, hits back: "You, who have used nuclear weapons against innocent people, who have used uranium ordnance in Iraq, should be tried as war criminals in courts." But now, he is on the offensive against enemies of his regime. He's surrounded by American troops in Afghanistan and in Iraq, yet he shows no sign of toning down his hateful policies against the United States and Israel. It's not clear if he's trying to provoke the United States, but the "liberated" Iraq seems to be creating some strange bedfellows.