cyrus
Site Admin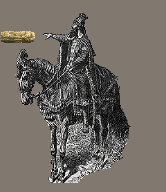 Joined: 24 Jun 2003
Posts: 4993

Posted: Wed Mar 01, 2006 12:44 pm

Post subject: Iraqi official blames Golden Mosque attack on Mullahs

---

Iraqi official blames Golden Mosque attack on Mullahs


Wed. 01 Mar 2006
Iran Focus

http://www.iranfocus.com/modules/news/article.php?storyid=5999

London, Mar. 01 – The deputy governor of the Iraqi province of Saladin, where the holy city of Samarra is situated, said preliminary investigation was pointing to Iran's role in the bombing of the city's revered Shiite shrine last week.

"The investigations carried out so far about the explosion in the resting place of Imam al-Hadi and Imam Hassan al-Askari in Samarra point to the involvement of the Iranian regime's Intelligence Ministry", Abdullah Hossein Jabbara announced. He was referring to Iran's secret police, the Ministry of Intelligence and Security, which is known to be actively operating in Iraq.

Jabbara said Iraqi security forces had obtained intelligence clearly showing that Iran was involved in carrying out "terrorist attacks" in the Sunni-dominated province and "assisting terrorists to create insecurity in Iraq".

Several prominent Sunni and independent Shiite figures have pointed out that Iran was the major party that stood to reap huge benefits from tensions between Sunnis and Shiites, at a time when U.S. diplomacy, spearheaded by Ambassador Zalmay Khalilzad, had succeeded in bringing together the various Iraqi factions to form a national unity government not under Iran's influence.

Khalilzad has been the target of sharp attacks by Iran's officials and state-run media and Iranian-backed Iraqi Shiite figures, who are angered by his insistence that the Interior Ministry and the security forces must not be controlled by sectarian politicians.