cyrus
Site Admin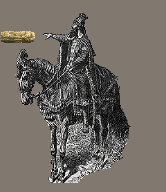 Joined: 24 Jun 2003
Posts: 4993

Posted: Wed Mar 01, 2006 5:47 pm

Post subject: 60 percent of drug addicts in Iran aged 14 to 16

---

60 percent of drug addicts in Iran aged 14 to 16


Tue. 28 Feb 2006
Iran Focus
http://www.iranfocus.com/modules/news/article.php?storyid=5972

Tehran, Iran, Feb. 28 – Some 60 percent of drug addicts in Iran are between 14 to 16 years of age, according to a study conducted on the national crisis which has reached epidemic proportions.

Agha Balazadeh, head of education and welfare in East Azerbaijan province made the announcement, stating, "The majority of addicts in society are individuals aged between 14 and 16. From the 3.2 million of the country's addicts, 60 percent are youths whose average age lies between 14 and 16. This is the equivalent of 1.8 million people".

Previous estimates have put the total number of illegal-drug users in Iran at more than seven million.

Last year, Akbar Alami, a member of Iran's Majlis (Parliament) from Tabriz, northwest Iran, went public and revealed that the actual number of drug users in Iran stood at 11 million.

An official survey, whose findings were released in 2005, showed that drug smuggling in Iran was a 10 billion dollar market the previous year, nearly three quarters of the total revenue from Iran's oil market during the same period.