cyrus
Site Admin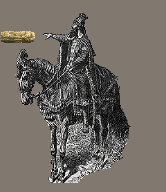 Joined: 24 Jun 2003
Posts: 4993

Posted: Wed Nov 29, 2006 12:44 am

Post subject: FIFA Temporarily lifts Iran's ban for Asian Games

---

FIFA Temporarily lifts Iran's ban for Asian Games


Posted 11/27/2006 10:54 AM ET


http://www.usatoday.com/sports/soccer/world/2006-11-27-fifa-iran_x.htm?csp=34


DOHA, Qatar (AP) — Iran will enter the Asian Games soccer tournament as a seeded team after FIFA temporarily lifted the defending champion's competition ban.
Iran will face India, Hong Kong and the Maldives in Group D after the tournament's second round was redrawn Monday.

Iran's return to the tournament is a blow for qualifier Iraq, which replaced its rival neighbor as the Pool D seed in Sunday's original draw. Iraq will now contest Pool E with China, Oman and Malaysia.

Soccer world governing body FIFA suspended Iran from international soccer last week for failing to reinstate its elected president, Mohammed Dadgan, and comply with FIFA statutes regarding the independence of member associations.

The reinstatement of Iran, which won the Asian Games title in 1974, 1990, 1998 and 2002, means four teams from the eight-team qualifying first round advance to the main draw, with Syria and Kyrgystan replacing Yemen and Turkmenistan, who withdrew from the tournament last week.

Under the revised draw, Kyrgystan now plays Thailand, Kuwait and Palestine in Pool C, while Syria joins Pool F, where it will face 2002 silver medalist Japan, North Korea and Pakistan.

Jordan joins Iraq as the other first round qualifier and meets host Qatar, the United Arab Emirates and Uzbekistan in Group A.

Group B remains unchanged from the original schedule and includes South Korea, Bahrain, Vietnam and Bangladesh.

Tajikistan, which was drawn in Pool A Wednesday, is now out of the competition.

The Asian Football Confederation's official website on Thursday said Iran's reinstatement followed an undertaking by the country's Physical Education Organisation that it would comply with FIFA's statutes.

The lifting of the ban applies only to the Iran under-23 team and is exclusively for the Asian Games.

"The suspension for all other international activities will remain valid," FIFA boss Sepp Blatter was quoted as saying from the Soccerex conference in Dubai.

The Asian Games second round begins Tuesday, with the 24 teams split into six groups of four. The top team from each group, along with the top two runners-up, will advance to the quarterfinals.