cyrus
Site Admin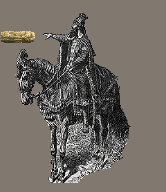 Joined: 24 Jun 2003
Posts: 4993

Posted: Thu Sep 11, 2008 9:52 pm

Post subject: Iran battles searing drought across half the country

---

AFP wrote:

Iran battles searing drought across half the country


1 day ago
http://afp.google.com/article/ALeqM5gX37Lk4ufjA5w2gMTmp-6NU15J1g

EGHLID, Iran (AFP) — According to local legend, Cyrus the Great, founder of the Persian Empire, abhorred the telling of lies, which he believed to be his people's worst enemy.

It is said that next in line was drought. Little has changed for the modern-day descendants of those who lived 2,500 years ago in what is now Iran.

The historical grave of Cyrus lies not far from the town of Eghlid in the southern Iranian province of Fars. This agricultural city has 11 rivers -- but 10 of them have now run dry.

On the road between Isfahan and Shiraz, Eghlid's altitude of 2,230 meters (7,360 feet) near the Zagros mountains means it should not be short of water. But it is.

Mohammad Gholi Ashiri has small oblong concrete ponds in which he used to breed up to 20 tonnes of trout a year. But his business in one of the forsaken villages in the area has literally dried up.

"We don't have even one litre of water, even for drinking," Ashiri said. Now the 46-year-old ruined father of four also has an insistent bank to deal with because he has been late in repaying his business loans.

"We don't know what to do. There's no way out, and no way to stay," he lamented. "First lying, and then drought. That's what Cyrus the Great warned his people of. In that order!"

Fars, where wheat is the prime product, is one of Iran's 14 provinces -- out of a total of 30 -- officially labelled a drought-stricken region.

Its four million-strong population is accustomed to weather changes including dry spells, but never have they seen anything like this.

Average rainfall is down 68 percent in Fars this year. The situation is so bad that Ayatollah Mohiedin Haeri Shirzai, Friday prayers leader in Shiraz the provincial capital, urged everyone to pray for rain on a certain day in June.

The people of Eghlid have good reason to urge divine intervention -- up to 85 percent of the town's 100,000 population relies on farming and livestock to survive.

According to the local state agriculture organisation, the drought had inflicted losses of more than two billion dollars by July.

"The problem is that in autumn there will be no water for next year," said Mansour Rashidi, a provincial ministry of agriculture expert.

"The underground water table will not be replenished. We will be hit with the lowest amount of water ever because we have used up all the reserves."

Tehran has allocated nearly five billion dollars to fight the drought nationally. Even arch-foe the United States, often referred to in Iran as the Great Satan, is helping out.

To cover demand, Iran needs to import five million tonnes of wheat to make up for this year's drought-induced shortfall.

According to a recent US Department of Agriculture report, Tehran has bought 1.18 million tonnes of American hard wheat, commonly used in breads and pasta, since the 2008-2009 crop season began in June.

"On each hectare we produce eight to nine tonnes of wheat a year. But this year we have nothing at all," 47-year-old Faraj Bazgosha said, standing under the burning sun on his now barren seven-hectare (17-acre) farm.

Usually farmers can acquire the supplies and equipment they need early in the year on credit because traders know they will be compensated when harvest time comes around.

But no future crop to reap means no current credit.

"I used to get what I wanted from local shops, but now that I have no income they don't give me anything," Bazgosha said.

The lack of pasture means livestock also suffers. Nomads in Fars who move 1.2 million animals annually from winter to summer quarters have been badly hit.

"I now have 58 sheep and geese. But I lost some. They don't become fattened," said Avaz Peykar, 40, now settled in Eghlid's Aspas plain.

The father of six sees no future for the nomad lifestyle.

"A nomad's herd is his asset. But this drought means there will be no more nomads. In the end we'll have to settle down somewhere. We are dying of hunger."

Shahrokh Shakeri, another agriculture ministry expert, said that in addition to having to sell livestock when animals are too young, owners are also being forced to slaughter them to ensure more grazing for the rest of the flock.

Fruit production had also been hit by the fierce drought of 2008, he said. The driest in a decade, it has been dubbed "crisis year" by local agriculture officials.

In addition to grains, Eghlid is also normally a great producer of apples, almonds, beans, grapes, walnuts, and stone fruits, with a total of 16,000 hectares (39,500 acres) allocated to harvesting the land.

"We've had a little rain and some snow. But around 2,000 hectares do not have enough water and orchards have been dying," said Ali Agha Mirtalebi, deputy head of the Eghlid agricultural office.

There are not enough water tankers in this town of dried-up rivers to supply nomads, let alone water the plants.

Eghlid agricultural officials hope that a recent state allocation of 4.7 billion dollars to battle the drought will alleviate matters.

But it is not only agriculture that has been hit by the unprecedented drought. A 60 percent decrease in the amount of water stored behind dams has meant daily power cuts across Iran, because hydroelectric plants also lack water.